FREE DELIVERY!
Call (732) 477-2388
Fax (732) 477-2630
or
ORDER ONLINE!

748 Mantoloking Road
Brick, NJ 08723
Welcome to China Express II!



~ Today's Trivia ~

In a Czech beer house, the bartender will refill your glass every time you empty it – until you place your coaster on top of your glass, signaling that you have had enough.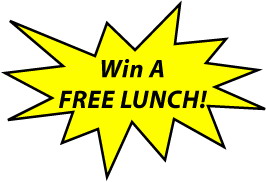 Please Join Our
Customer List
For Your Chance to Be a
Winner!

---
~ The Movie Quote Quiz ~


"I know that it's confusing.
It is one thing to question the official story,
and another thing entirely to make
wild accusations, on insinuating that
I'm a superhero."
Click here for the answer.